Ready for the Fourth Industrial Revolution?
---
Published on: Dec 21, 2017 by Michael Snyder
No comments
Right now, as you read this, the Fourth Industrial Revolution is upon us. The Internet of Things (IoT), artificial intelligence (AI), digitally-driven supply chains, 3-D printing and more are driving change at an increasing pace. These trends are even blurring the lines between traditional physical, digital and even biological realms.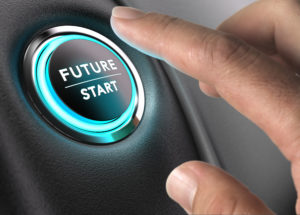 The question before all companies today is not whether your company (or government entity) will be a "tech company." All companies (and not-for-profits and government entities) are already tech companies. The question is whether your company or organization will be a good (read: highly competitive) tech company, one that survives. This includes all marketing, advertising and PR firms and operations.
Already IoT trends — where millions of devices already communicate with each other without any human intervention — are creating disruptive waves in business and society.
What to know more? Click here to read the "Ignore These Three Trends at Your Peril" on Michael Snyder's MEK LinkedIn page.
Wide-sweeping trends are foot that will change how you do business.
---