MEK Case Studies
Repositioning Smithville by Telling a Compelling Story (and winning a regional award in the process)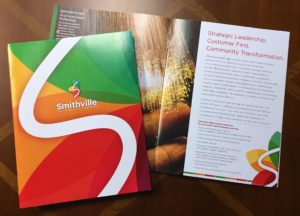 MEK client Smithville had a story to tell. But the nearly 100-year-old high-tech telecom company wasn't known what it should be. MEK partnered up to change this, and the results included being recognized for success with a PRSA regional Diamond Award of Merit.
Here's the background: Today recognized as a national Top 100 Broadband company, Smithville Fiber was widely known a few years ago as the Smithville Telephone Company. Read more 
Successful brand development represents a much broader process…
than the creation of logos, but ultimate logo creative development does pack a critical punch in effectively telling your story.
From hospitals and healthcare to technology and tech parks and more, MEK has produced a variety of award-winning visual brand elements and logos. Read more 
Building a High-Tech Brand in the Middle of Nowhere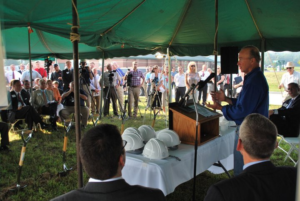 Scoring $15 million in development funding. Positioning the park with a Governor and two Lt. Governors. Developing a national name, logo and brand. Building a vision through national and statewide media relations.
"MEK puts wheels on initiatives," said one executive with a local economic development agency. When MEK started (initially with Daviess County), what is today a multi-use facility with more than a quarter of million sq. ft. of all-new commercial buildings was then nothing but soybean and corn fields with little to no infrastructure.
Read more 
---